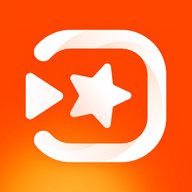 VivaVideo: Video biên tập
Mô tả
VivaVideo: Video biên tập Android APP
Trình chỉnh sửa video và phần mềm cắt video clip: làm video, ghép nhạc vào video
Powered by 「Top Developer」 in Google Play Store, VivaVideo is one of the best video editor, photo slideshow maker & movie editing apps in Android market. It has over 200 million users all over the world so far and has been featured in Google Play many times, ranked as No.1 free video editor & movie maker app in 100+ countries. With VivaVideo, you can easily create your video stories and share with your friends & family, transforming everyday moments into works of art as you want and let the world discover them!
【V5.0 Feature Highlights】
- Our very own community in Philippines, Singapore, Malaysia, and Brazil, and US community is coming
- Brand new UI design brings you brand new experience and better performance!
- Optimized main features to give you a smoother user experience
#VivaVideo Key Features:
+ Powerful Video Editor
- Easy-to-use professional editing tools
- Trim and merge video clips in storyboard editing
- Enhance your videos with various texts, fonts, FX, stickers, music, filters, transitions and live subtitles/dubbing
- Slow/fast motion with more accurate speed adjustment in 0.2s
- Cool reverse and blur background effect
- Voice changing and speaking speed changing
- All editing operations can be instant previewed in WYSIWYG way
+ Creative Video Camera Lenses
- Support multi capture options: Basic/Selfie/FX/Funny/Music Video/Collage
- Exclusive selfie camera with multiple fascinating lenses
- Optimize selfie effect in a more natural way
- Use nine funny lenses to play your "prank skills"
+ HOT Photo Slideshow Maker
- The easiest way to turn your photos into movie masterpiece and create video slideshow in several clicks!
- More built-in background music to choose in new music library
- Import your favorite music/popular songs to make perfect slideshow
+ All FREE Materials to Download
- 200+ special effects including Animated Stickers/Filters/FX/Texts/Fonts/Transitions
- Brand new design of exquisite filters in different 6 scenes, download filter pack by one-tap
- Tons of themes to choose including Birthday, Love, Friends, Pets, Travel, Cute
- Support GIPHY to use the up-to-date and massive animated stickers/GIFs anytime!
+ Unique Video Collage (PIP) Maker
- Merge clips into one story with many awesome & fancy collage templates
- Make creative and awesome videos such as lip-sync, duet singing videos etc.
+ Export and Share
- Export your videos to the gallery at any time
- Share your works to Facebook, YouTube, Instagram, WhatsApp, Google+, Vine, Snapchat, Facebook Messenger, Line, VK, Kik, Vimeo, Wechat, email and etc.
VivaVideo is a free video editing app, our in-app purchases offer additional powerful capabilities for even better video storytelling experience.
==========================================
If you have any problems, please feel free to contact us: support@vivavideo.tv
Or find us online in Facebook Group: www.facebook.com/groups/vivavideoapp/
Your feedback is welcomed and highly appreciated.
Enjoy with all our fans together on our official social media platforms:
Instagram: @vivavideoapp
Like us on Facebook:
www.facebook.com/vivavideoapp
Follow us on Twitter:
twitter.com/vivavideoapp
Follow us on YouTube channel:
www.youtube.com/channel/UClZaBwh71otUX1M0xcxnLvQ
TAG #VivaVideo for a chance to get featured on SNS & have fun with all of us!
Thông tin
Thông tin
Xếp hạng và

bài đánh giá

(0)
Tóm tắt đánh giá
Hiện không có bài đánh giá cho ứng dụng này
Bạn cũng có thể thích :
Dịch vụ ứng dụng Android được cung cấp bởi PHONEKY và miễn phí 100%!
Các ứng dụng có thể được tải về bởi Samsung, Huawei, Oppo, Vivo, LG, Xiaomi, Lenovo, ZTE và các điện thoại di động Android OS khác.
Thông tin trang:
Tải về VivaVideo: Video biên tập ứng dụng cho điện thoại di động Andorid của bạn - một trong những Ứng dụng Android tốt nhất miễn phí! Bạn chắc chắn sẽ thích thú với các tính năng hấp dẫn của nó. Tại PHONEKY Android Apps Store, bạn có thể tải xuống miễn phí ứng dụng dành cho điện thoại di động phiên bản miễn phí cho bất kỳ điện thoại hoặc máy tính bảng nào miễn phí. Các tính năng tuyệt vời và hữu ích của ứng dụng này sẽ giữ cho bạn say mê trong một thời gian rất dài. Tại PHONEKY, bạn sẽ tìm thấy nhiều ứng dụng và trò chơi khác thuộc các thể loại khác nhau, từ Education and Entertainment đến các ứng dụng Android an ninh và Điều hướng. Tải xuống ứng dụng Android miễn phí cho điện thoại di động, máy tính bảng hoặc máy tính của bạn trên Android OS. Để xem Top 10 ứng dụng tốt nhất dành cho Android, chỉ cần sắp xếp ứng dụng theo mức độ phổ biến.
Được